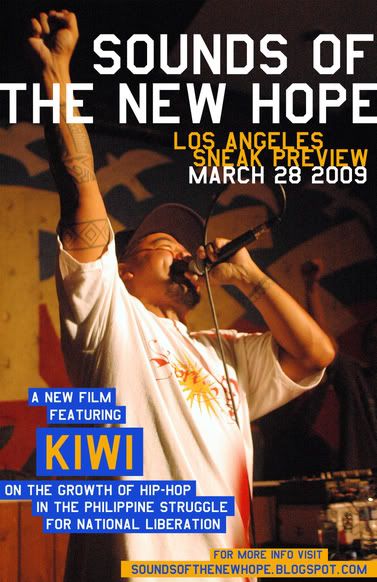 what up everybody!
we're going to hold a special sneak preview of scenes from the upcoming film in LA on Saturday, March 28th.. with live performances by Kiwi and progressive Filipino artists from all over the country!
check back for more details soon!
but for now,
let's take a trip back to 1998
, around the time Kiwi came back from the Philippines after going on his first ever exposure trip with our folks back home who are struggling for freedom..
off the classic
Vice Versa
tape, here's
"Take A Look"
DOWNLOAD
HERE
-ET
(photo courtesy of Jay Davis)